Everything You Need To Know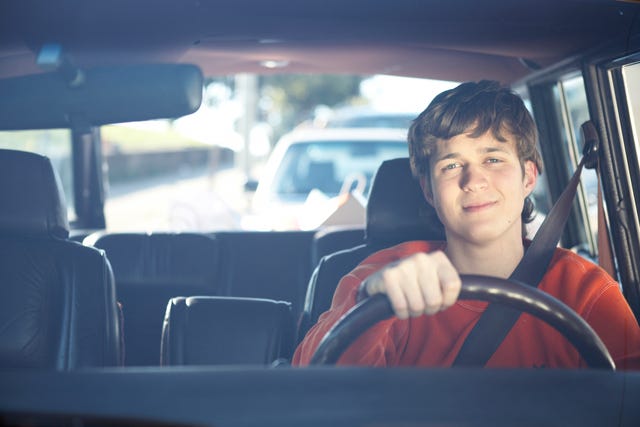 UpperCut ImagesGetty Images
Comprehensive insurance covers the costs of damage to your vehicle that isn't the result of a collision. In the industry, it's sometimes known as "other than collision" coverage. As NerdWallet points out, if you lease or finance a vehicle, your financing company may require you to purchase comprehensive insurance. When you pay your car off, comprehensive coverage becomes optional.
What Does Comprehensive Insurance Coverage Cover?
While liability and collision insurance cover the costs of damage incurred in a collision, comprehensive insurance covers everything else. This includes both human-made and natural disasters. Comprehensive coverage pays for the following incidents, as noted by NerdWallet:
Stolen vehicle
Vandalized vehicle
Damage caused by a fire
Natural disasters, including tornados and hurricanes
Damage caused by an object falling on your car
Civil disturbances such as riots
Damage incurred if you hit an animal
Windshield damage, depending on what state you live in
As you can see, comprehensive insurance covers all sorts of damage in many different situations. However, there are things that comprehensive insurance does not cover. According to Allstate, you can't use comprehensive insurance to pay for:
Damage to your vehicle incurred in a collision
Medical care
Legal costs
Lost income if you're injured in an accident and unable to work
Damage to another driver's car in the event of a collision
Property stolen from your vehicle
If you're responsible for an at-fault accident, your liability coverage, required in most states, will cover the other driver's repair costs and medical care. Collision insurance covers repairs to your vehicle unless the collision is with an animal.
Comprehensive Insurance Deductibles
According to Nerdwallet, most insurance companies require you to pay a deductible when you file a claim on your comprehensive insurance policy. The deductible is the amount you pay upfront when you file a claim, typically between $500 and $1500. After you pay the deductible, your insurance company pays the rest of the claim. For example, if you're in an accident and it costs $6000 to repair your car, you might pay a deductible of $1000, and your insurance company will pay $5000.
If you choose to pay a higher deductible, your insurance company will usually charge you less for your premium. However, that higher deductible means you pay more out of pocket. Lower deductibles result in higher insurance rates.
Should You Buy Comprehensive Insurance?
Before you purchase comprehensive insurance, you should decide if it's a worthwhile investment. Depending on your particular situation, you might benefit more or less than other drivers from buying comprehensive insurance. According to Progressive, you should consider the following:
Financing vs. Outright Ownership – If you're leasing or financing your car, you might not have a choice in whether you purchase comprehensive insurance. Many finance companies require you to carry comprehensive coverage until you pay off your vehicle. Once your car is paid off, you can choose to drop your comprehensive policy.
Vehicle Age and Value – If you've paid off your vehicle, you may want to consult the Kelley Blue Book to see how much it's worth because comprehensive insurance might cost more than the car itself. If you can afford to pay out of pocket if your car needs repairs or is stolen, you'll probably want to opt out of comprehensive coverage. Drivers who can't afford to pay out of pocket will find comprehensive coverage to be a better investment.
Your Location – Comprehensive insurance is also a wise investment if you live in a densely populated area. Crimes like theft and vandalism tend to be more common in cities with higher populations. Comprehensive insurance can protect you from these crimes.
Annual Premiums – Whether you're getting a quote for a comprehensive policy or you already have a policy, the Insurance Information Institute recommends that you take the amount you're paying for a premium and multiply it by 10. If the result is higher than your car's value, you may not find comprehensive insurance to be cost-effective.
Claim Frequency – If you find yourself filing comprehensive claims frequently, it's a good idea to keep your comprehensive coverage. However, even if you've never had to file a comprehensive claim, your taking a risk by dropping your coverage. Even if you're a careful driver, unforeseen events like natural disasters or vandalism can cause damage to your vehicle. If you don't have comprehensive coverage, you'll have to pay for repairs out of pocket.
Collision Insurance
NerdWallet notes that many drivers who carry comprehensive insurance also have to carry collision coverage. Auto lenders that require customers to buy comprehensive insurance also require them to purchase collision insurance. Some insurance companies don't sell collision coverage and comprehensive coverage as separate policies. Collision insurance covers:
Damage from an accident with another vehicle
Single-car accidents such as rollovers
Damage from a car hitting your vehicle when it's parked
Rental car accidents
Damage from hitting an object, such as a mailbox
According to The Hartford, you can't use collision insurance to pay for:
Medical expenses incurred by other drivers in an accident
Damage caused by vandalism
Replacing a stolen vehicle
Damage caused by a collision with an animal
Losses from an accident such as lost income
Comprehensive Coverage Limits
As Allstate points out, there's a limit to comprehensive coverage. That means your car insurance company sets a maximum amount that your policy will pay toward a claim. Usually, the comprehensive coverage maximum is your car's actual cash value. Suppose your car is stolen. Your insurance company will only pay for the vehicle's depreciated value, minus your deductible. If you want to purchase a newer model to replace your stolen vehicle, you'll have to pay a portion of the cost out of pocket.
How Much Does Comprehensive Insurance Cost?
According to the Insurance Information Institute, drivers can expect to pay, on average, $160 a year for comprehensive insurance coverage. Rates vary depending on what company you purchase your insurance from and your particular situation. Your comprehensive may be higher or lower than the yearly average depending on the following:
Your driving history, including whether you have violations and accidents on your record
The make of vehicle you drive and how old it is
The deductible you choose to pay
Now that you know the costs and benefits of comprehensive insurance, you can decide if a comprehensive policy is right for you.
Sources:
What Is Comprehensive Insurance?
What Is Comprehensive Insurance?
What Is Comprehensive Insurance, and What Does It Cover?
What does comprehensive insurance cover?
What is covered by collision and comprehensive auto insurance?
10 Cheapest Cars To Insure In 2021 If You Don't Mind a (Much) Older Model
Is Insurance More Expensive for Leased Cars: Everything You Need to Know
This content is created and maintained by a third party, and imported onto this page to help users provide their email addresses. You may be able to find more information about this and similar content at piano.io