Everything You Need to Know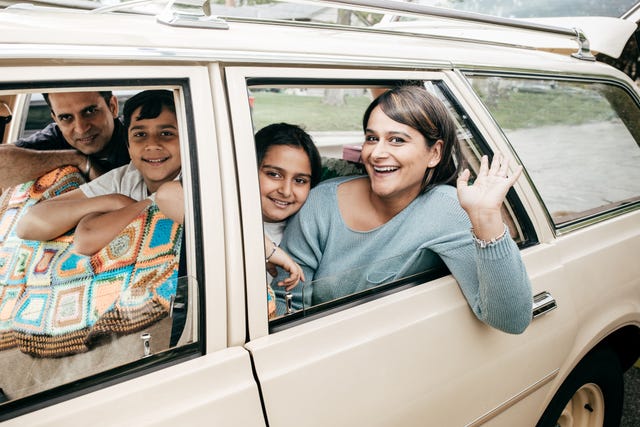 kate_sept2004Getty Images
If your family and friends frequently borrow your vehicle, then you may consider adding them to your insurance policy. If you have a business for which your employees frequently drive your vehicle, then you may need something more official, like a car insurance for any driver policy. This ensures that each driver, and your vehicle, is protected.
What Does Car Insurance for Any Driver Mean?
If you have car insurance for any driver, it means that anyone can drive your car. It means that they are covered if they get into, or cause, an accident. You may decide to buy a car insurance policy that covers anyone if you have family or friends who frequently drive your car. While this type of policy ensures your vehicle is protected, regardless of who drives it, it can be more expensive than other policy types.
Traditional insurance coverage will usually include temporary, occasional use of another person's vehicle. It does not, however, cover frequent usage. It also requires that the policyholder gives permission.
When you borrow someone's car, determining whose insurance covers the vehicle can get tricky. For example, if someone borrows your vehicle and they are in an accident, even if they have full coverage, it may be your insurance company that covers the damages. However, your insurance company may only cover the damages if the borrowed driver is found to be at fault. Depending on the details of the accident, their insurance company may cover some of the damages, but this is not always the case. It will also depend on if they have insurance and what it covers.
What Is DOC Insurance?
Driving other's cars (DOC) insurance refers to an insurance policy that allows you to let other people drive your vehicle. DOC is not a requirement, and even if you have full coverage, it may not be a part of your policy.
Your policy may also not cover you if you drive someone else's vehicle and don't specifically ask about DOC coverage. It is always a good idea to check with your insurance provider before driving someone else's car. How do you know if your insurance coverage follows you to other vehicles? You can check your insurance policy. According to State Farm, you should look for the phrase, "the insurance follows the vehicle."
Reasons to Consider Car Insurance for Any Driver
There are a few times in which you should consider a car insurance for any driver policy, including:
You have a business that requires the use of your vehicle.
You have a business with multiple vehicles and multiple drivers.
Your friends or family members frequently borrow your vehicle.
You and your family share one vehicle.
Any driver car insurance is beneficial for small business owners because it means that employees are not limited to a certain vehicle. It also covers new employees as soon as they start, without having to add them to the policy.
Car insurance for any driver policies ensures that everyone is appropriately covered in the event they are in an accident, whether they are at fault or not.
If someone in your family has a driver's license but no car, then they don't generally need auto insurance. However, if you frequently borrow someone else's car, then you should have a non-owner's insurance policy. This is usually a cheaper policy for drivers who don't have a vehicle that ensures they still have enough coverage.
How Much Is Car Insurance for Any Driver?
Insurance rates for any driver policies will vary from provider to provider, based on:
Purpose of the vehicle: Business vehicles that transport goods or products will usually cost more to insure.
Size of the vehicle: The size of the vehicle can also impact rates. Larger vans are usually costlier to insure.
Age of drivers on the policy: Certain factors, like the ages of the drivers on the policy, can also affect rates. Younger drivers on the policy can increase rates.
The number of drivers on the policy: Insurance companies may also charge based on the number of drivers on the policy.
Any driver car insurance for personal use is generally very expensive. Depending on your rates, it may be more cost-effective to go with a different option.
Who Is Eligible for Car Insurance for Any Driver?
Individual restrictions and requirements will vary between insurance providers. It is always important to find out what your policy includes, as some will limit it to drivers over the age of 25. Other insurance companies may have different restrictions.
There are a few situations in which your insurance company will likely not cover someone driving your vehicle, including:
Someone who has been specifically excluded from your policy: This might include someone you took off the policy because of higher rates, such as a teen driver or someone with a DUI.
If your vehicle is stolen: Your insurance company will not cover a thief. However, if you have comprehensive coverage, they may compensate you for your vehicle due to the theft.
If you're not eligible for any driver insurance, you may have other options available. You can buy a policy for your vehicle and then add additional drivers to it. Adding additional drivers to your policy is known as a named driver policy. But, keep in mind, the policyholder should always be the primary driver. According to Car Insurance Comparison, it is against the law for the named driver to use the vehicle more than the policyholder.
Another option is to buy temporary insurance. Temporary car insurance is beneficial when another driver will be driving your vehicle, but only for a certain period of time. This might be when your child is coming home from college for a break, or you have an out-of-town visitor staying with you for a few weeks who needs a vehicle. Fleet insurance may be an option for business owners with multiple vehicles.
A car insurance for any driver policy may be what you need to ensure you're covered if friends or employees are often borrowing your vehicle. Because it can be costlier, it is important to evaluate your options.
Check this out if you need additional information, resources, or guidance on car insurance.
Sources:
Can someone else drive my car?
Does car insurance cover all other drivers?
6 Month Car Insurance: Everything You Need To Know
Finding the Cheapest Car Insurance For Under 25 Drivers
This content is created and maintained by a third party, and imported onto this page to help users provide their email addresses. You may be able to find more information about this and similar content at piano.io