Everything You Need to Know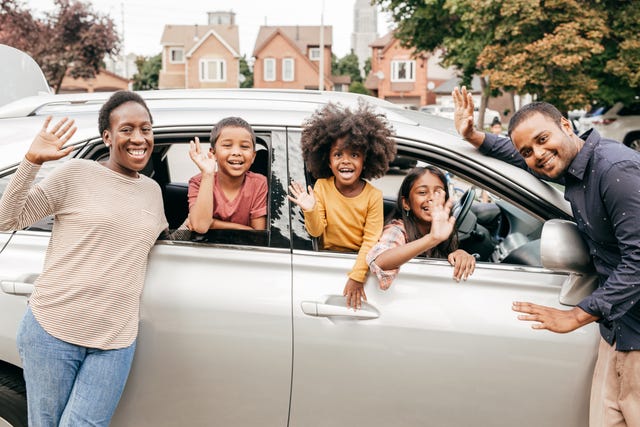 Weekend Images Inc.Getty Images
Knowing some of the most common car insurance hacks can help you save on your monthly car insurance cost. Always ask about available discounts, as well as considering a few of these other methods.
What Are Car Insurance Hacks?
Car insurance hacks are methods you can use to reduce your monthly car insurance payment. Car insurance is a monthly expense that is a requirement in most states. First, it can be helpful to consider what insurance companies consider when calculating your rate:
Your driving record.
The number of miles driven.
Where you park your vehicle.
Your credit score.
Your location.
Your age.
Your Marital status.
Depending on where you live, however, credit scores may not be considered in calculating your rate. Certain states, including California, Hawaii, and Massachusetts, prohibit companies from using credit scores to determine insurance rates for a policy.
Car Insurance Hacks That Can Save You Money
If you're looking for ways to save money on your car insurance, consider these car insurance hacks:
Adjust Your Deductible
Adjusting your deductible can help you find an affordable rate. The deductible is the amount you pay out of pocket before the insurance company covers the rest of the repair cost. A higher deductible means a lower monthly payment. It is important to consider your level of risk, though, as you will have to pay more if you file a claim.
Choose a Vehicle with Good Safety and Security Ratings
Installing certain safety devices in your vehicle can earn you discounts because you are less likely to be in an accident. Security features, like an anti-theft system, can also reduce your chances of a claim. The cost of your repairs will also affect your rates. Vehicles that cost more also usually are more expensive to repair. Choosing a vehicle that is more affordable with regard to repairs can result in better rates.
Adjust Your Coverage Levels
Evaluate your coverage needs. While liability insurance is a requirement in most states, comprehensive and collision is usually optional. According to AARP, if you pay more than 10 percent of the total value of your vehicle each year on full coverage, you should consider dropping it. Depending on the laws in your state, you may also not need PIP coverage.
Ask About Policy Discounts
Always find out what discounts are available to you. According to Policygenius.com, these are just a few of the discounts that may be available:
Multi-vehicle: If you own more than one vehicle or you live in a household with other drivers, you may be able to bundle your policy together for discounts.
Safe driver: Safe drivers with clean driving records are less likely to file a claim, which will usually lead to discounts. Avoid traffic violations or at-fault accidents on your record for the best rates.
Professional organization: If you belong to any professional organizations, find out if they offer any insurance discounts.
Good student: Earning a high GPA can also qualify you for discounts.
Defensive driver: Taking a defensive driving class may allow you to earn a discount. If you have a lot of points on your record, a defensive driving class may help to reduce rates after an increase.
Military members: Some insurance companies have special military rates.
Federal employees: Some insurance companies also have special rates for federal employees.
Sometimes, getting the best rates is as easy as calling your insurance agent and asking what discounts are available. They may have discounts available that are not public.
Shop around and Compare Rates
Shopping around and comparing rates not only helps you find affordable rates but also allows you to compare coverages among policies. Sometimes, if you share details of a cheaper policy that you found with your current provider, they may match their rate. Tell them you are considering other providers and see if they can compete with their quotes.
In addition to evaluating your coverage needs and adjusting your policy when shopping for insurance, it is also a good idea to do this every six months. Insurance companies are continually adjusting their rates, which means even if your company is increasing rates, another one may be decreasing them. Some insurance companies also have coupons or new customer discounts.
Combine Policies
Bundling together numerous insurance policies, including homeowners, renters, motorcycle, or boat insurance, can lead to big discounts on your policy.
In addition to combining policies for the multi-policy discounts that may available, adding a safer, older driver to your policy could decrease rates. If you're a driver under the age of 25, you are likely to have higher than average rates. By adding someone who is over 25 to your policy, you may notice a decrease. If you're under the age of 25, it also might make sense to stay on your parent's policy.
Maintain Consistent Insurance Coverage
If you are short on cash, you might think about skipping your insurance premium. However, this can lead to costly consequences. If you are pulled over or in an accident without insurance, it could result in expensive fines and even a suspended license. You could also be personally responsible for any damages you cause. Even if you aren't caught, the next insurance company will likely charge you a higher rate because of the lapse in your coverage.
Pay Your Policy in Full
If you have the money available, paying your six or 12-month policy in full can lead to significant cost savings on your policy. If you choose to break your policy into monthly payments, you will usually pay a convenience fee, which can add a couple of hundred dollars to your annual cost.
Improve Your Credit Score
If you live in one of the states where credit score affects insurance rates, improving it by even a few points can make a big difference. Improve your credit score by reducing your loan balances and making timely payments.
Instead of reducing coverage to find a better insurance rate, you can find other ways to save with these car insurance hacks. At the end of each policy, review your rates with competing offers, and you could save a lot.
Check this out if you need additional information, resources, or guidance on car insurance.
Sources:
10 car insurance hacks to help you save money
How to Get Cheap Car Insurance: Everything You Need to Know
Average Car Insurance Deductible: Everything You Need to Know
This content is created and maintained by a third party, and imported onto this page to help users provide their email addresses. You may be able to find more information about this and similar content at piano.io