Everything You Need to Know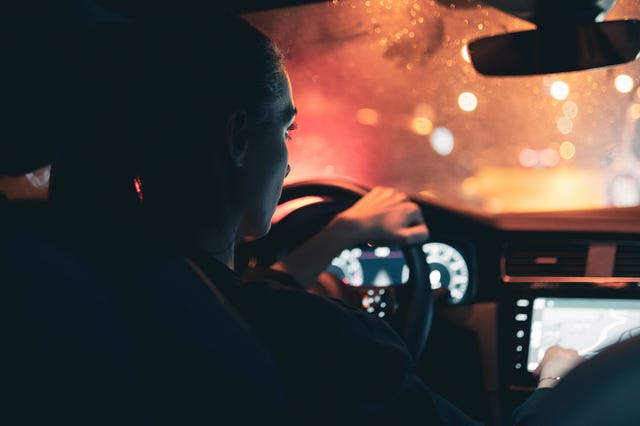 Timo Günthner / EyeEmGetty Images
Are you wondering what the term comp insurance car means? Comprehensive insurance is a type of auto policy that pays to repair or replace your vehicle after a non-collision incident. Examples include damage, theft, falling objects, vandalism, and fire. Lenders and leasing companies require you to carry both comprehensive and collision insurance if you lease or finance your car. If you buy a vehicle with cash or have already paid off your auto loan, you can decide whether to buy comprehensive and collision coverage.
What Events Are Covered by Comprehensive Insurance?
Most non-collision damage to the vehicle will fall under comprehensive coverage, according to the Insurance Information Institute. The typical collision policy will pay for financial loss and damage resulting from:
Theft, whether the vehicle is stolen and damaged or not recovered at all.
Colliding with a deer or another animal.
Civil disobedience, crime, vandalism, or riot.
Thunderstorms, hurricanes, floods, hail, and other extreme weather events.
Earthquake-related damage.
Falling objects.
Fire.
How Does Comprehensive Coverage Work?
If one of the events described above occurs, your comprehensive policy will pay for the damage to your vehicle after you cover the cost of your deductible. You select your deductible amount when you buy your policy. For example, if you have a $1000 deductible and your car worth $5000 is stolen, the comprehensive policy will pay you $4000.
Most insurance companies offer a range of deductible choices such as $500, $1000, and $1500. If you choose a higher deductible you will pay less per month for your comprehensive policy. However, make sure you can afford the higher out-of-pocket amount in case of a claim. If not, it might make sense to pay a bit more on your premium for the peace of mind of a lower deductible.
A comprehensive policy does not cover:
Damage caused by a collision regardless of fault in the crash.
Towing service if you have a dead battery, flat tire, or another type of vehicle breakdown.
Rental car coverage if your vehicle needs repair.
The maximum payout for comprehensive coverage is the actual cash value (ACV) of your vehicle. The higher your car's ACV, the higher the cost of your comprehensive policy. If the damage to your vehicle approaches its ACV, the insurance company will total the car and pay you its ACV minus the deductible. If you decide to fix the car anyway, it will have its salvage status recorded on its title, and you may have trouble finding affordable auto insurance.
How Much Does Comprehensive Coverage Cost?
According to Nerd Wallet, comprehensive premiums cost an average of $162 per year. Allstate reports that the average annual cost for a collision auto policy is $290. Most insurers bundle these two types of coverage together along with liability to create a "full coverage" auto insurance policy.
The insurance website Value Penguin found that the average driver pays $200 monthly or $2399 annually for a full coverage auto insurance policy. Generally, State Farm offered the best rates, with an average premium of $145 a month or $1738 a year for full coverage. Other affordable options for full coverage include:
USAA, available only for current and retired members of the military and their families. If you qualify, you'll pay an average of $109 a month for full coverage insurance.
Erie offers full coverage insurance for $127 on average. This company writes policies only in 12 Midwestern and Northeastern states.
Farm Bureau affiliates can also compete with the low rates from State Farm. If you have this option in your state, you'll find an average cost of $148.
While drivers in most states pay small premiums to add comprehensive and collision insurance, others will notice a significant price jump. Full coverage costs 560 percent more than minimum coverage in South Dakota, 440 percent more in Wyoming, and 410 percent more in Iowa on average. In comparison, the premium price increases by 30 percent in Florida to switch from minimum to full coverage, 60 percent in Michigan, and 90 percent in Delaware.
What Companies Offer the Best Comprehensive Insurance?
According to Value Penguin, GEICO offers a combination of affordable rates, a great reputation for high-quality customer service, and high claims satisfaction ratings from J.D. Power and Associates. They also provide auto insurance policies in all 50 states and Washington, DC.
Bankrate recommends Amica for auto insurance customers who live in New England. This company scored the highest rank in the 2020 J.D. Power Auto Insurance Satisfaction Survey and the second-highest rank in the 2020 J.D. Power Auto Claims Satisfaction Study. They are also one of the few auto insurance providers to offer dividends back to their customers, including rebates of up to 20 percent.
In addition to State Farm's low rates, the company consistently ranks high in customer satisfaction surveys from J.D. Power and Associates. State Farm has the largest market share in the United States and earned a superior financial strength rating of A++ from AM Best.
If your area offers Erie insurance, they offer some of the lowest prices as well as a unique feature that prevents your premium from rising over time. With this full coverage policy, you can also obtain coverage for personal items and even pet health care.
What Other Types of Auto Coverage Should I Have?
The finance website Wallet Hub recommends buying collision coverage, which pays to repair your car if you hit another motor vehicle or stationary object. You may also want to have medical payment coverage or personal injury protection. These policies, which pay for your medical bills after an auto accident injury, are optional in some states and required in others.
Every state requires liability insurance, which pays for the cost of injuries and property damage experienced by others if you cause an accident. Many insurance companies refer to the combination of comprehensive, collision, and liability insurance as a "full coverage" policy.
Check this out if you need additional information, resources, or guidance on car insurance.
Sources:
What is covered by collision and comprehensive auto insurance?
What Is Comprehensive Insurance?
What is comprehensive insurance and what does it cover?
What Is Comprehensive Insurance, and What Does It Cover?
How Much Does Comprehensive Car Insurance Cost
The Cheapest (and Best) Full Coverage Car Insurance
Best car insurance companies for 2021
Car Insurance
This content is created and maintained by a third party, and imported onto this page to help users provide their email addresses. You may be able to find more information about this and similar content at piano.io