Everything You Need to Know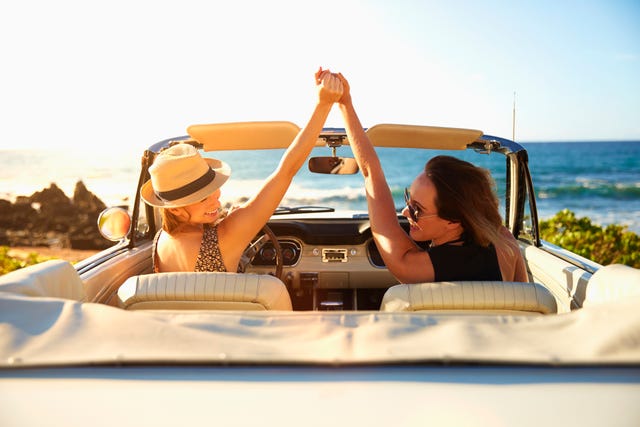 Colin Anderson Productions pty ltdGetty Images
Amica insurance has been around for over 100 years, offering auto and home insurance to 49 U.S. states. The company is a mutual insurance group, which gives policyholders the opportunity to earn a portion of their premium back.
How Amica Car Insurance Started
Amica is a mutual insurance company, offering both traditional and mutual insurance policies to car and home owners. As a mutual company, it also means the company is technically owned by its policyholders. They have received good ratings among customers and have been around long enough to earn customer loyalty and be a trustworthy choice.
According to the Balance, Amica car insurance was established in 1907 in Providence, Rhode Island. While the company began with writing fire and theft policies, they expanded to offer auto insurance following the growth of the automotive industry. In 1956, they added homeowners, boat, and personal liability to their list of available policies. By 2010, they were one of the largest U.S. auto insurance providers and while their headquarters is currently in Lincoln, Rhode Island, they offer insurance in all U.S. states, with the exception of Hawaii.
Why Choose Amica Car Insurance?
Amica insurance is different than your traditional auto insurance provider in that they are a mutual insurance company. According to U.S. News, they sell traditional insurance, as well as dividend insurance. Dividend insurance is a type of policy that refunds a portion of your premium, depending on the financial state of the company. The refund is not a guarantee, however, and can vary from year to year.
Amica car insurance may be smaller than other national insurance providers but it has earned a reputation for good customer ratings. They have also been around for many years, meaning they know the insurance industry well. Amica insurance is also known for offering things like loyalty and legacy discounts. The longer that you stay with them, the more you will qualify for discounts and other insurance benefits.
But, it is always a good idea to shop around to find the best insurance provider for you. Amica insurance has a good customer reputation, but may not necessarily be the best option for you. They don't have many physical offices, so you will need to do the majority of your business with them online.
Amica Insurance Options
Amica offers a wide range of insurance options, including:
Property damage liability: Property damage liability covers any damages you cause in an accident.
Bodily injury liability: Bodily injury liability covers any injuries you cause in an accident.
Medical payments: Medical payments covers your medical payments if you're in an accident.
Personal injury protection (PIP): PIP covers any other costs related to an auto accident, including your lost wages.
Uninsured and underinsured coverage: Uninsured or underinsured coverage covers your damages or medical costs if you're in an accident with a driver who does not have enough coverage.
In addition to these insurance options, Amica insurance also includes a few built-in perks. For example, they don't take depreciation into account if your vehicle is totaled within the first year of ownership. They also offer other advantages like free lock replacement, free airbag repair, reimbursement of lost wages if Amica requests you to go to court, and free damaged glass repair. They also offer up to $1,000 in bail bonds for some customers.
It is important to note that these all of these programs are not available in all states, so it is a good idea to check with your insurance agent first.
Amica Insurance Products
In addition to the different types of policies, Amica insurance also offers the following insurance products:
Collision: Collision coverage pays to repair your vehicle following an accident.
Comprehensive: Comprehensive coverage pays to repair your vehicle from a non-accident cause, like bad weather or vandalism.
Glass: Glass coverage is usually included in comprehensive, but this additional coverage can reduce your deductible if you have damage to your windshield.
Rental reimbursement: Rental reimbursement will provide you with reimbursement for renting a vehicle while you await repairs.
Identity fraud monitoring: With this available add-on, Amica will regularly monitor your identity and credit, alerting you of any suspicions and covering up to $15,000 in costs.
Accident forgiveness: Being in an accident can increase your risk, also leading to an increase in insurance rates. Accident forgiveness is a program available through Amica insurance that allows you to collect Advantage Points with safe driving and going a certain period of time without filing an insurance claim. Once you have enough points, you may be able to use them to forgive an accident.
Disappearing deductible: You can also use your Advantage Points to reduce the amount of your deductible, or to remove it altogether.
Prestige rental coverage: Amica car insurance takes rental reimbursement to the next level by paying up to $5,000 toward a vehicle that is similar to yours.
Most of these coverages are optional. However, if you have a lease or auto loan, you may be required to purchase policies like collision and comprehensive coverage.
Discounts Available With Amica Insurance
Amica insurance also offers discounts to eligible drivers. A few of these discounts include:
Loyalty
Claim-free
Multi-policy
Multi-vehicle
Legacy
Autopay and paid in full
E-discount
Homeownership
Anti-theft and passive restraint
Foward-collision warning and electronic stability
Good student
Driver training
School away
Amica insurance offers many discounts. It is always worth it to request information about any discount programs that could reduce your insurance premium. Some discount programs have special requirements, like to qualify for the good student program, you will need to be between the ages of 15 and 25 years with at least a B average. Other programs, like autopay or paid in full, simply require you to pay your policy in full upfront.
Amica car insurance is a top choice for drivers who want to take advantage of discounts and who plan to become long-time customers. With loyalty and point based programs, you can receive more discounts the longer you partner with Amica car insurance.
Check this out if you need additional information, resources, or guidance on car insurance.
Sources:
https://www.thebalance.com/amica-mutual-insurance-company-review-1969881
https://cars.usnews.com/cars-trucks/car-insurance/amica-car-insurance-review
https://www.caranddriver.com/car-insurance/a36014178/cheapest-monthly-car-insurance/
https://www.caranddriver.com/car-insurance/a35865225/cost-for-comprehensive-car-insurance/
This content is created and maintained by a third party, and imported onto this page to help users provide their email addresses. You may be able to find more information about this and similar content at piano.io