Everything You Need to Know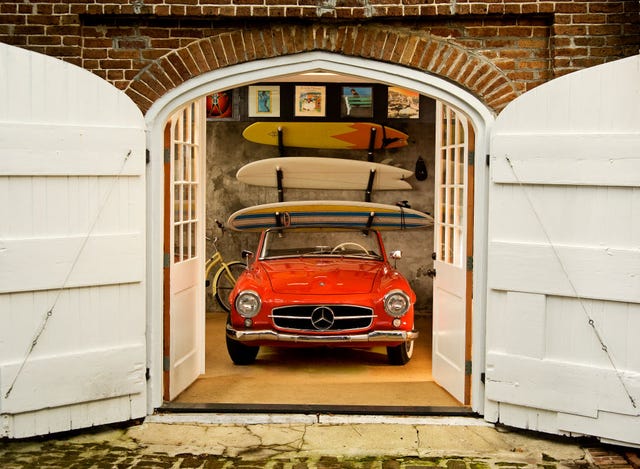 Brownie HarrisGetty Images
The Cost of Bundling Home and Auto Insurance
You can save an average of up to 10 percent on your auto insurance by combining these policies, according to data from Value Penguin. The website recommends looking for a company that offers fair prices on both types of coverage along with a substantial bundling discount and lists these average discounts from some of the largest insurance firms:
Allstate: $4001 for annual home/auto policy, 5 percent discount
Farmers Insurance: $2620 for annual home/auto policy, 10 percent discount
Liberty Mutual: $4708 for annual home/auto policy, 3 percent discount
Nationwide: $2445 for annual home/auto policy, 4 percent discount
Progressive: $2746 for annual home/auto policy, 5 percent discount
State Farm: $2748 for annual home/auto policy, 10 percent discount
Reviews.com found that State Farm offers an annual discount of $584 on average for customers who bundle their home and auto policies. However, the website also notes that the company has higher than average coverage rates before the discount is applied, which is why it's so important to get multiple rates.
For Allstate, Reviews.com reports an average bundling discount of up to 25 percent. The company also offers unique options such as coverage for rideshare drivers and AirBNB hosts. However, because the policy period lasts just six months, you may experience increasing rates more often than with other insurance providers.
Progressive quotes gathered by Reviews.com showed an average 12 percent discount for policy bundling. What's more, this discount applies to both renter's and homeowner's insurance policies.
Reviews.com found that Nationwide customers who bundle their home and auto policies receive an average discount of 20 percent. You can also save on rates from this insurer if you live in a gated community.
USAA is one of the most affordable options for customers who need auto and home insurance. However, you have to be an active or retired member of the military or an immediate family member of a service person or veteran. Accordingly, USAA offers perks such as flexible coverage for deployed policyholders. This firm offers an average discount of 10 percent for bundling home and auto coverage.
Nerd Wallet reports that you'll find the cheapest rates for auto coverage from GEICO among the seven major companies that cover 65 percent of the U.S. car insurance market. The other six are USAA, State Farm, Progressive, Liberty Mutual, GEICO, Farmers Insurance, and Allstate.
The website reports annual average auto coverage rates from these firms as follows:
Allstate: $2381
Farmers Insurance: $1830
GEICO: $1268
Progressive: $1562
State Farm: $1268
USAA: $1169
Nerd Wallet notes that beyond the big seven, these smaller companies have the cheapest overall policy rates on average:
Central Insurance: $1090 per year
Hastings Mutual: $910 per year
MMG: $839 per year
Mutual of Enumclaw: $1082 per year
Secura: $823 per year
Who Should Bundle Home and Auto Insurance?
Consider using the same insurance company for both your auto insurance and homeowner's insurance if you want to bolster the strength of your relationship with your insurer, have significant risks at your home, cannot find more affordable coverage by purchasing these policies separately, or realize a discount by bundling your policies. You might also want to combine coverage if you appreciate the convenience of working with a single insurance company. Value Penguin reports data from J.D. Power and Associates indicating that customers who bundle their home and auto policies tend to report a higher level of satisfaction with their insurance companies.
Do not bundle your coverage if you can find cheaper rates for separate policies with two different insurers. You might also want to avoid this strategy if either of your insurance companies charges high cancellation fees if you cancel before your policy rate is up. Mercury and Esurance both charge a cancellation fee, for example. You should also avoid switching if doing so creates a lapse in your auto insurance. After a gap in coverage of less than 30 days, you will pay an average of 8 percent more for coverage, and 29 percent more after a lapse in coverage that lasts longer than a month.
How to Save on Home and Auto Insurance
In addition to bundling these policies, other factors influence the price of your insurance coverage. You can control some of these factors to save on your premium price with these strategies from The Simple Dollar:
Boost your credit score to access lower prices. Most insurance providers associate poor credit with a high risk of claims.
Remove risks that increase the cost of insuring your home. Examples include trampolines, swimming pools, and aggressive dogs.
Select a higher deductible for both your home and auto policies. While you will pay more upfront if you have a claim, your premium will decrease.
Buy the maximum amount of coverage you need to protect your assets. Exceeding the amount of your net worth results in paying for insurance you do not need.
Choose an older, safe vehicle rather than an expensive luxury model. You will pay more to insure a sports car or high-end vehicle because of the high repair or replacement cost.
Shop around for home and auto insurance coverage. Most experts recommend getting quotes from at least three to five insurers for home and auto bundling to find a rate that fits your budget.
You should also ask your agent for discounts that give you the cheapest home and auto insurance. For example, you may save for having a claims-free driving history, signing up for electronic statements, or paying your full premium at the beginning of the policy period.
Check this out if you need additional information, resources, or guidance on car insurance.
Sources:
https://www.valuepenguin.com/best-home-car-insurance-bundle
https://www.nerdwallet.com/blog/insurance/best-cheap-car-insurance/
https://www.reviews.com/insurance/car/bundling-insurance/
https://www.thesimpledollar.com/insurance/best-cheap-insurance/
https://www.caranddriver.com/car-insurance/
https://www.caranddriver.com/safety/
This content is created and maintained by a third party, and imported onto this page to help users provide their email addresses. You may be able to find more information about this and similar content at piano.io