Everything You Need to Know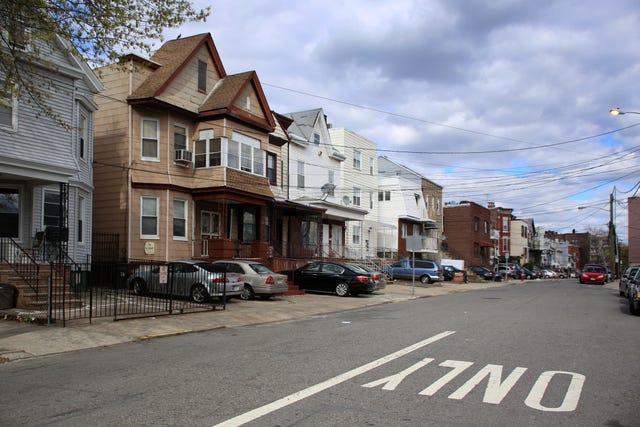 Busà PhotographyGetty Images
New Jersey car insurance laws require all motorists to carry basic car insurance. Drivers will also need to carry proof of auto insurance coverage while on public roadways. If a law enforcement official finds you do not have proper proof of car insurance, you may be at risk of legal ramifications.
New Jersey Car Insurance Minimums
New Jersey's auto insurance minimums are lower than most other states, leaving you at risk of financial liability if you choose only to be covered under the state's minimums. The state's basic liability plan is not recommended because it only provides enough coverage to drive legally but won't protect you adequately if you cause serious damage, injury, or death in a traffic accident.
Here are New Jersey's state minimum car insurance requirements per The State of New Jersey Department of Banking and Insurance:
Bodily Injury Liability: $15,000 per person and $30,000 per accident
Property Damage: $5000 per accident
Personal Injury Protection: $15,000 per person
New Jersey's personal injury protection is higher than some states in the U.S., and its PIP coverage extends to cover loss of income or funeral expenses. Note that New Jersey does not require any coverage that protects your own vehicle. You may want to consider purchasing something more than the basic plan if you want your vehicle to be covered.
New Jersey Is a No-Fault State
According to TheZebra, a no-fault insurance state means drivers are expected to purchase their own protection. Regardless of who caused an accident, your insurance will cover your damages or injuries. States choose this type of insurance law for two reasons, the chances of someone being sued after an accident are lessened. It ensures that everyone receives immediate medical treatments after the accident.
What If I Drive without Insurance?
There are several reasons a driver might find themselves unable to carry proper auto insurance. Some people simply run out of income to pay for insurance and must drop their coverage. Others might forget to renew their policies and have a lapse in coverage, or the driver's car breaks down, causing them to cancel their insurance policy.
New Jersey is very strict about driving uninsured. According to The Balance, If you are caught driving without insurance in New Jersey, you'll face these penalties:
Minimum fine of $300 and a maximum fine of $1000
A period of mandatory community service
Driver's license suspension for one year
More than one conviction may result in severe punishments, including:
A maximum fine of $5000
Incarceration of up to 14 days
Mandatory community service up to 30 days
Driver's license suspension for up to two years
Car Insurance Options in New Jersey
It is recommended that you purchase coverage beyond the state minimums. Here are some common coverage options in New Jersey.
Comprehensive: This insurance covers damage from events considered out of the driver's control, such as weather, theft, vandalism, fire, and striking an animal on the roadway.
Collision: Collision coverage pays to repair or replace your vehicle if you collide with another vehicle or a static object such as a tree or fence.
Rental car reimbursement: If your car is being repaired for over 24 hours, this coverage will reimburse you for a rental vehicle.
Roadside assistance: Roadside assistance is a service that includes flat tire replacement, refueling, towing, and locksmiths.
Income continuation: If you were injured in an accident and can no longer work, this coverage will continue to pay you as if you were still employed.
Funeral expense insurance: If you or a passenger of yours is killed in a traffic accident, this coverage pays for the cost of their funeral.
Death benefit: This coverage ensures your family receives a death benefit similar to a life insurance policy if you were to die from a traffic-related accident.
Can I Seek Legal Action after an Accident?
If you have a limited right to sue policy, you can still pursue legal action for any financial losses related to a traffic accident in New Jersey. This may include property damages, medical expenses, and lost wages cause by the accident. Your legal actions are restricted from going after lawsuits related to pain and suffering after a traffic accident, except for these cases, according to ValuePenguin:
Dismemberment
Disfigurement such as from excessive scarring.
A broken bone that has shifted significantly, also known as a displaced fracture
A miscarriage or the death of a fetus.
An injury that will never heal properly or will cause a loss of function for the remainder of your life
Death
If you have an unlimited right to sue permit, you will be able to file lawsuits for pain and suffering compensation related to any injury. This allows legal action to be taken for conditions that resulted from relatively minor yet debilitating injuries after a traffic accident. Some injuries may cause discomfort for long periods of time. In this case, an unlimited right to sue permit could be useful.
How Do I Save on Insurance in New Jersey?
According to Einsurance, auto insurance rates are regulated by the Department of Banking and Insurance in New Jersey. Insurance providers may change premiums and give discounts based on many factors, including:
The make, model, and year of your vehicle
Your auto insurance records
The amount you drive
Past accidents or traffic violations
Your age
Your gender
Your marital status
What ZIP code you live or drive in
Your driving experience
If you drive for your job
To get better rates from New Jersey auto insurers, ask about discounts for bundling multiple cars on one plan, adding safety or anti-theft features, and good driving. You might be able to bundle your homeowners or renters insurance policy for a discount or sign up for automatic or paperless billing.
If you are considering purchasing auto insurance in New Jersey, your best option is to compare prices from as many providers as possible. It's easy to get a free and instant quote online, so head to your favorite insurer's website and get your car insurance journey started today!
Check this out if you need additional information, resources, or guidance on car insurance.
Sources:
Insurance for Subaru: Everything You Need to Know | caranddriver.com
State Minimum Car Insurance: Everything You Need to Know | caranddriver.com
Full Coverage Insurance: Everything You Need to Know | caranddriver.com
Get Legal with New Jersey's Basic Auto Insurance Policy | state.nj.us
New Jersey Car Insurance Laws | thezebra.com
New Jersey Car Insurance Laws | thebalance.com
Auto Insurance Requirements in New Jersey | valuepenguin.com
New Jersey Auto Insurance Guide | einsurance.com
This content is created and maintained by a third party, and imported onto this page to help users provide their email addresses. You may be able to find more information about this and similar content at piano.io