Everything You Need to Know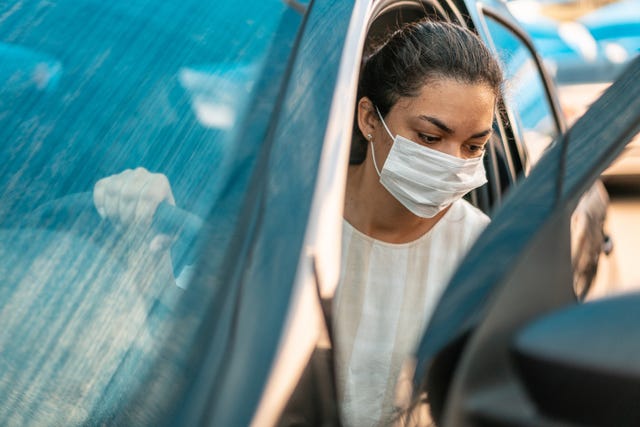 Pollyana VenturaGetty Images
If you are the owner of a driving school, finding the right driving school insurance at the best price should be important to you. Equally important is an insurance provider with reputable and responsive customer service. Your insurance agent should respond quickly and service your needs, regardless of the issue at hand.
What Insurance Does My Driving School Need?
Diving school insurance is similar to a personal auto policy in that it covers theft, damage, liability, and injury, except that driving school insurance protects your student drivers as well. Regardless if you own 100 vehicles or just one, you'll want at least two types of coverage. Vehicle insurance for the cars you intend to use while teaching and general liability insurance for your school's physical location. You may want to purchase additional coverages in the form of an umbrella policy. Your general liability plan will cover accidents, property damage, product liability, and the actions of employees.
Drive Scout recommends a minimum policy of $1 million. In addition to a $1 million policy, you should also purchase an umbrella plan for an additional $1 million, $3 million, or $5 million worth of coverage. This type of policy is essential to driving schools that operate five or more vehicles at a time. Purchasing an umbrella liability policy will supplement your existing plan. A well-made driving school insurance policy will protect you from the hazards of the unexpected and save you money in the long run.
Some Things to Keep in Mind
Be sure that the only things brought into the vehicle during a session are items required for teaching. Driving school policies don't typically cover extraneous personal effects after an accident. If an item that wasn't required to be in the vehicle is damaged, you will need to pay out of pocket to replace it, per CarInsuranceComparison.com. This rule applies to any passengers not required for a lesson. Only you and your students are covered under your driving school insurance, so don't allow extra passengers to do a ride-along unless it is 100 percent necessary.
Are Discounts Offered to Teen Drivers Who Take a Driving School Course?
Teens are at risk of being involved in a traffic accident more than any other age group. So, can a teenage driver expect to get any discounts from taking a driver's education course?
A driver's education course will teach you how to drive safely and teach you the rules of the road. Your state may require a learning course to begin driving. This class is still beneficial for any first-time driver even if it isn't a requirement. These courses lower risk and reduce accidents. Because of this, insurance providers typically offer discounts for teens that complete a driver's education course.
Other Options to Lower Rates for Teen Drivers
On top of taking a drivers ed course, Aceable found that teen drivers can lower their rates in several other ways, including:
Good student discount: Driver's ed isn't the only thing lowering young drivers' premiums. If you are a full-time student and receive Bs or better, your insurance company may offer you a discount.
Multi-vehicle discount: If your household has multiple vehicles, you may want to consider purchasing a multi-vehicle policy with your insurance provider.
Buy a safe vehicle: Cars that are older yet have higher safety ratings often get cheaper insurance rates. Older vehicles are cheaper to repair, and the safer the vehicle, the less likely you are to suffer an injury or get into an accident. If you are planning to get your teenager a car, talk to an agent to find a model that would lower your rates.
Compare Premiums: Shopping around for insurance is one of the best ways to keep prices low. Even if you are happy with your current provider, adding a new person to your existing policy might cost you. Here, the rule of thumb is to compare at least three different insurance companies before committing to a new policy.
Understand primary drivers: When you add a new member to your existing policy, they may be assigned as a primary to one of the vehicles you own. For example, if three people in your household drive, all three need to be included in your insurance plan. If you have three or more vehicles, your insurance agent will typically make your teen the primary driver of a least one of your cars. You should ask the agent if they could make the teen a primary driver of the least expensive car to insure.
Maintain a good driving record: Good drivers pay lower premiums than those with violations on their records. A young motorist who keeps their record clean will see their insurance rates drop significantly over the years.
Hybrid or Electric vehicles: If you plan to purchase a new vehicle you should consider going with a hybrid or electric vehicle. Insurance companies will usually offer a discount for driving a fuel-efficient car. With these vehicles, you aren't just saving the environment, you're also saving on insurance costs.
Raise your deductible: If you have money in the bank that would cover an accident, you may want to consider raising your deductible. If you do, your monthly bill could decrease dramatically. Unless you have a significant emergency fund, this tactic isn't recommended. If you can't afford to cover out-of-pocket costs if your teen gets into a wreck, keep your deductible where it is.
Auto insurance doesn't need to be expensive when operating a driving school. You provide a service that lowers rates for drivers around the country and keeps them safe. Your investment in those who get behind the wheel needs to be protected, and driving school insurance can provide you peace of mind. Every insurance provider has different policies and rates, and local laws will affect premiums too. Get online or on the phone to talk with an insurance agent about your driving school insurance today.
Check this out if you need additional information, resources, or guidance on car insurance.
Sources:
Car Insurance
Driving school insurance: The ultimate guide
Driving Instructor Car Insurance and Driving School Insurance Quotes
Teen Driver? 10 Ways to Get Discounts on Car Insurance
Does Car Insurance Cover Repairs?
How Much to Add a Teenager to Car Insurance? Everything You Need To Know
This content is created and maintained by a third party, and imported onto this page to help users provide their email addresses. You may be able to find more information about this and similar content at piano.io