Everything You Need to Know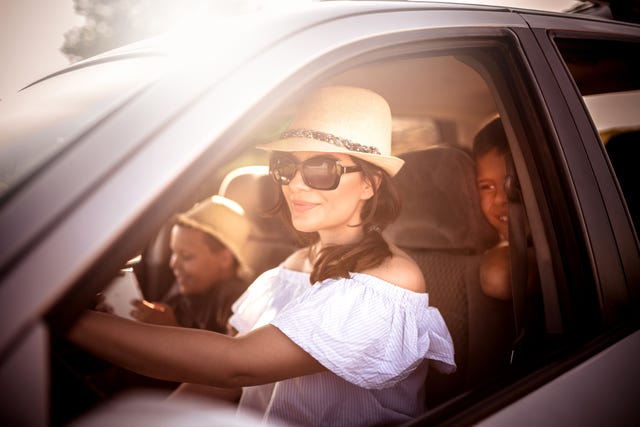 zeljkosantracGetty Images
Knowing how to insure a car for 3 months is important, especially if you will be using the vehicle temporarily. Even rented cars can cause accidents. That's why you should never rule out insurance to protect a vehicle, even if you are using it for a short period. A three-month car insurance coverage is the right choice for drivers who want to use a car intermittently.
Why Would You Need Auto Insurance for Three Months?
A driver may need temporary vehicle insurance for the following reasons:
You Are Driving a Rented or Borrowed Car
If you are using a rented vehicle, you can buy a non-owner insurance policy to get coverage. However, if you already have valid car insurance, you don't need to purchase separate insurance for the rented vehicle. Your current insurance policy will cover you.
Your Child Is at Home for the Holidays
You may want to buy temporary insurance for your child who only uses a car during the holidays. Rather than getting full coverage, you can explain the situation to your insurer so that they can provide temporary coverage for your child. Most insurers will even give you a discount when they understand the issue.
For Stored Vehicles
A three-month insurance policy may be helpful if you don't want to use your car for some months. In this case, it's best that you get comprehensive coverage for possible damages.
You Are Leaving the Country for a Trip
If you are traveling to another country for a trip, you may need a three-month coverage. Consult an insurance company representative to suggest suitable insurance options for you.
Before you decide on the coverage you want to purchase, determine your needs and evaluate your options. One common option for drivers is to buy a standard insurance policy and cancel it after three months. That said, some insurers may request additional fees if you suddenly cancel your coverage halfway through its validity period, says ValuePenguin.
What Is Temporary Car Insurance?
Temporary car insurance is an agreement between an insurance company and an insured driver where the insurer provides coverage for the insured's vehicle for a short period.
Few insurers offer temporary vehicle insurance. Reports from The Zebra state that the shortest amount of time a major insurance company can provide coverage for your car is six months. These insurance companies allow insured drivers to cancel their insurance before the coverage expires. Even if you don't intend to use your vehicle for six months, you can pay for the coverage and cancel it later.
Of course, you may find some websites that promise to give you insurance for a few weeks. However, such insurance expires within a couple of days. The best way to get lasting insurance online is to submit your information to a certified insurance provider or contact their customer care representative.
If you already have insurance for another car, you can ask your insurance company to adjust the coverages that you already have for a temporary situation. It's best that drivers who use rented vehicles purchase a rental or non-owner insurance policy instead of short-term insurance policies.
Can I Get Insurance for Three Months Only?
As a vehicle owner, you may need car insurance for only a few months, such as during a holiday or a cross-country trip. But basic insurance policies often last 6-12 months. So, you may find it challenging to get an insurance policy that lasts for exactly three months.
However, there are a few options that might suit your situation. You may get six-month car insurance and cancel it after three months. Another alternative is to request your current insurance provider to create coverages that suit your temporary situation.
What Is the Average Cost of Auto Insurance?
According to the National Association of Insurance Commissioners (NAIC), these are the average costs of vehicle coverages:
Liability Coverage: $555 average cost/ $46 monthly cost.
Comprehensive Coverage: $327 average cost/ $27 monthly cost.
Collision Coverage: $148 average cost/ $12 monthly cost.
Full Coverage: $1030 average cost/ $86 monthly cost.
Full coverage covers collision, comprehensive, and liability coverages. The average cost for full coverage in the United States is $86. Nevertheless, the price of full coverage may differ from one insurance company to another. For instance, Root Insurance may charge more fees for temporary auto insurance than Progressive, another insurance company.
You can find ways to reduce your charges. Some insurance companies offer cheaper rates to drivers who have good credit scores. According to insurance.com, vehicle owners with good credit scores rarely file claims. Most insurance companies sell their coverages to drivers with high credit scores because they pose less risk than drivers with low credit scores.
Advantages and Disadvantages of Three-Month Insurance Coverage
No insurance company offers a standard three-month coverage for vehicles. As a result, drivers who need auto insurance for three months may have difficulty finding a suitable insurance option.
However, for those that do, a three-month car insurance policy will cover you whenever you need to use a vehicle for a short while.
How to Find Affordable Three-Month Car Coverage
You may find cheap temporary insurance policies in these places:
Your Current Insurer: If your insurance policy is near its expiry date, you can ask an insurance company representative about short-term insurance rates. However, note that few insurers offer coverage options on a short-term basis.
The Internet: Surf the internet to find insurers that provide insurance for temporary situations. The benefit of viewing insurance companies online is that you can easily determine if the company is reputable.
To check if the company is reputable, check its financial rating. Car Insurance Comparison states that most insurance companies display their financial rating on the About Us page on their website. You should only use companies that have an A or A+ financial rating. Some certified insurance agencies that rate auto insurance companies are Standard & Poors, A.M. Best, and Moody's. The financial rating of a company shows whether the company is stable enough to meet its financial needs or pay claims.
Check this out if you need additional information, resources, or guidance on car insurance.
Sources:
Temporary Car Insurance | thezebra.com

What Is Temporary Car Insurance and Should I Get It? | valuepenguin.com

Three-Month Car Insurance Coverage | carinsurancecomparison.com

Temporary Car Insurance: Everything You Need to Know | insurance.com
Car Insurance by the Month: Everything You Need to Know | caranddriver.com
What Is Temporary Car Insurance in California? | caranddriver.com
Car Insurance | caranddriver.com
This content is created and maintained by a third party, and imported onto this page to help users provide their email addresses. You may be able to find more information about this and similar content at piano.io