Everything You Need To Know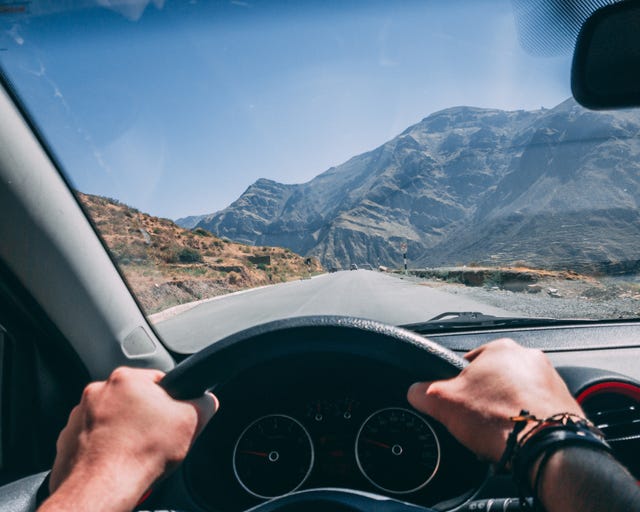 Ernesto Flechelle / EyeEmGetty Images
While most states require drivers to carry liability coverage, collision coverage is optional. Many drivers have insurance policies that include no collision coverage at all. Forgoing collision coverage can save a driver money or end up costing them if they're in a serious accident.
What Is Collision Insurance?
Collision insurance is a type of coverage that pays for repairs when your car sustains a collision with another car or a stationary object, such as a fence or light post. According to Insure.com, collision insurance typically covers damage to your vehicle that is a result of:
An accident where you're at fault.
A collision with an object.
A single-car accident, such as a roll-over.
An uninsured driver hitting your car (collision insurance will cover this if you don't have uninsured motorist coverage.)
Let's say you're in a fender bender. If you have collision coverage, it will pay for any necessary repairs. As Insure.com states, it doesn't matter if you're at fault or the other driver is at fault. Your collision insurance will take care of your vehicle. While collision coverage isn't mandated by state law, your auto lender or leasing company may require you to carry it.
NerdWallet points out if you're in an accident and the other driver is clearly at fault, you should file a claim with their insurance company. The other driver's property damage liability insurance should pay for the damage to your vehicle. Every state but New Hampshire mandates that drivers carry some amount of liability coverage.
According to NerdWallet, the minimum coverage required by most states is between $5000 and $10,000. If you're driving a newer car and it's totaled in an accident, the other driver's insurance won't be enough to cover the damage if they're only carrying the minimum requirement. Your collision coverage would pay for any amount exceeding the other driver's liability coverage. That's why lenders and leasing companies require drivers to carry collision insurance. If you didn't have collision coverage, you'd be on the hook for the car if it got totaled.
Collision Insurance Deductibles
Insure.com notes that collision coverage requires you to pay a deductible when you file a claim. The deductible is the amount your insurance provider subtracts from a collision claim payment. For example, let's say you have a $1000 deductible on your collision policy. You're driving down the road one day, and you swerve to avoid hitting an animal. However, you end up hitting a light post instead. Your collision insurance would cover the damage to your car, minus your $1000 deductible.
If the damage to your car costs less than your deductible, NerdWallet suggests that you don't file a claim. Your insurance company won't honor a claim that's less than the deductible, and they might decide to raise your rates. If your vehicle is totaled in an accident, your provider will subtract the deductible from your car's total value before paying your claim.
If your car is drivable, but the total cost of repairs is more than what your vehicle is worth, your insurance company will declare it totaled. You could still repair your car, but the title would list it salvaged. Most insurance companies won't cover a salvaged car and those that do charge higher rates.
When you add collision coverage to your insurance policy, your provider will let you choose your deductible amount. According to Insure.com, most insurance companies set the minimum deductible at $500 and the maximum deductible at $1500. If you choose to pay a higher deductible than the minimum, you could end up saving money. A higher deductible means that the insurance company doesn't have to pay for minor claims, so they'll reward you by reducing your premium. Keep in mind that your insurance company won't pay for any damage that costs less than your deductible.
If you choose to pay a $500 deductible instead of a $1000 deductible, you can file a claim for a minor accident, but you should expect your premiums to increase. If you file too many claims, your insurance company may choose to cancel your policy or refuse to extend it when it comes up for renewal. If you go with the $1000 deductible, make sure you're able to pay it in the event of an accident. Otherwise, your insurance company will delay your claim payout.
Remember that your deductible applies if the other driver is at fault, but they don't have insurance. In some states, you can add a deductible waiver to address this issue. Some providers will let you add "vanishing deductibles" to your policy. That means they'll reduce your deductibles for each year that you maintain a clean driving record.
How Much Does Collision Insurance Cost?
According to NerdWallet, the average annual cost for collision coverage is $363. Your costs may differ depending on your personal driver profile. Depending on your provider, you might have to buy comprehensive coverage if you want to add collision coverage. If you're financing or leasing a vehicle, your lending company might also require you to carry both types of coverage. Insurance companies use several factors to calculate your insurance rates. According to TD Insurance, these factors include:
The type of vehicle you drive.
How old your vehicle is.
The rates of vehicle theft in your ZIP code.
The amount of coverage and deductibles you choose.
Your driving record.
Do You Need Collision Insurance?
When deciding whether to add collision coverage to your policy, TD Insurance recommends that you consider the following:
Your vehicle's value.
Deductible amounts.
Your personal financial situation (whether you can pay out of pocket to repair or replace your car.)
Keep in mind that when your car depreciates in value, your collision insurance policy will decrease in value too. That's because your provider will only pay out what the car is worth, minus your deductible. Unless your lender or leasing company requires it, your collision insurance will eventually end up costing you more than paying for an accident of pocket.
Because collision coverage is optional, whether you add it to your insurance policy is up to you and your specific needs. You may want to consult your insurance agent before making your decision.
Check this out if you need additional information, resources, or guidance on car insurance.
Sources:
What is Comprehensive and Collision Coverage? | insure.com
What Is Collision Insurance, and What Does It Cover? | nerdwallet.com
Do I Need Collision Insurance Coverage for my Vehicle? | tdinsurance.com
Car Insurance | caranddriver.com
What Is Collision Car Insurance? | caranddriver.com
What Does Liability Car Insurance Cover? | caranddriver.com
This content is created and maintained by a third party, and imported onto this page to help users provide their email addresses. You may be able to find more information about this and similar content at piano.io