Do You Have to Pay Upfront for Car Insurance?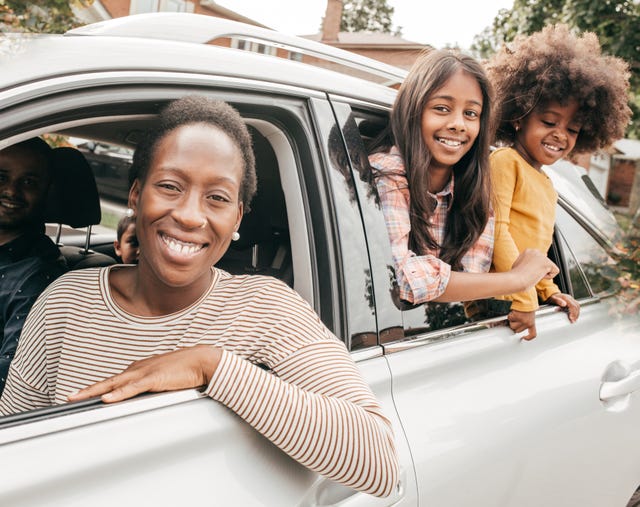 Weekend Images Inc.Getty Images
When you start looking for a car insurance quote, you might be confused about what the difference is between no down payment and regular insurance. In fact, most companies will charge you an initial feed that is not refundable to arrange your cover. If you are currently asking do you have to pay upfront for car insurance, read our comprehensive guide to get the answer.
Do You Always Have to Pay Upfront for Car Insurance?
Without a down payment, you cannot have an insurance policy in the United States. You have to prove that you are real and can pay for the insurance before you can be covered. You cannot get the service before you pay, it is as simple as that.
As Policygenius explains, having the policy and not paying it would increase the risk for the insurance company. It would be as if you drove a car out of the lot without paying. You will need to prove that you are able to pay, or you will have no coverage.
The only time you have to pay a down payment is when you choose monthly installments instead of yearly. If you pay your car insurance in full upfront, you will not need to put down additional securities.
You might find some companies advertising "no deposit car insurance," however, these might be misleading. Nobody would take on your risk without you having to pay them.
What Is a Down Payment?
If the company doesn't know you, they need to know that you can and will pay. That is why they will charge you an initial cost upfront. It is a deposit that guarantees the first one to two months of premium and lowers the risk for the insurance company.
Generally, your insurance policy is not valid until the down payment is received by the company.
Simply put, a down payment is a prepayment for your policy.
Why Do You Have to Pay Upfront?
The reason why you have to pay for the service upfront is that the insurance company takes on some of the risk from you at the beginning of the policy. You can be covered from the first day, have an accident, and claim, and the company will have no payment from you.
Another reason why companies might charge you for an initial down payment is that as soon as they start your policy, they will incur costs. They would have to check your driving history, your credit rating, register you on the system, and pay their administrative staff or software subscription. That is why down payments are nonrefundable.
How Much Do You Have to Pay Upfront for Your Auto Insurance?
The down payment, upfront cost, or deposit depends on your rate as well as the policy and the insurance company. In most cases, you will have to put down one to two months for your policy to begin. However, if you have no insurance or credit history, the company might ask for a higher deposit. The higher risk you are to the insurer, the more money they will ask for upfront.
The lower your annual premium is, the cheaper your car insurance down payment will be. Two of the cheapest companies for auto insurance are USAA and GEICO.
Read our guide on insurance down payments to find out more.
How to Pay Your Car Insurance Down Payment
There are various ways you can make the initial deposit to the car insurance company to get your policy started, including:
Debit or credit card payments
Cash in hand
Text message
E-check
Payment location
Once your payment is successful, you will be notified by the company about the start of the insurance coverage.
Can a Higher Down Payment Lower Your Insurance Premium Cost?
It is possible that you will be asked to pay more upfront because of adverse credit or poor driving history. Whether or not the insurance company gives you a discount is up to them. Always check the policy and terms and conditions.
Paying your insurance in full can also help you save money long term, and if you have the money now you could do it. Compare the prices for monthly payments and paid in full policies to see if it is worth paying the full year upfront.
Getting Cheap Car Insurance Down Payment
Generally, you only have to pay one monthly installment as a down payment, and it should be affordable for every driver. A low down payment is considered to be a one-month premium.
If you have just received a quote from the car insurance company and your down payment is too high, here are a couple of things you can do to lower it, according to the advice found on CarInsurance.com:
Ask the car insurance company about different discounts and rebates.
Compare different prices and see if there is a better price for the same coverage.
Improve your credit score. It can lower your premium and deposit costs.
If you are only driving occasionally, you could apply for a pay-as-you-go or usage-based insurance policy.
Stay safe. Good drivers qualify for better prices as well as additional discounts.
Limit your claims. If you have a minor incident that you can pay for out of pocket, don't claim. You can avoid having your insurance premiums increased because of the claim. At least find out how much your claim would affect your price.
Only pay for insurance you need. Cut all unnecessary add-ons to your car insurance that don't benefit you.
Apply for discounts. There are various deals you can get if you are a student, homeowner, military personnel, or a good driver.
Increase your deductible. The higher your deductible is, the lower the insurance company's risk is.
Getting a good deal on your car insurance is not challenging. Understanding the initial cost and setup fees will help you budget your motoring costs better.
Check this out if you need additional information, resources, or guidance on car insurance.
Sources:
Do you have to put a deposit down for car insurance?
Car insurance down payment & deposit – explained
How Much Is a Down Payment on a Car?
This content is created and maintained by a third party, and imported onto this page to help users provide their email addresses. You may be able to find more information about this and similar content at piano.io