Can You Sell a Car Without Insurance? Everything You Need to Know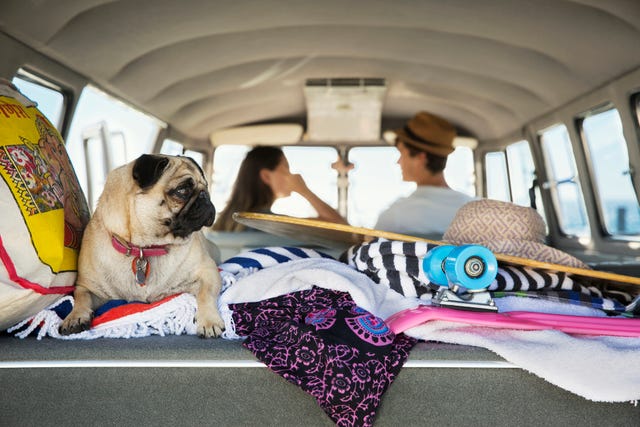 Kristina LindbergGetty Images
If you're no longer driving your car and intend on selling it, you might have thought about dropping your insurance. Driving without insurance is illegal and can lead to expensive citations and potential out-of-pocket costs. While you do not necessarily need to carry full coverage when selling a car, you should minimally have third-party coverage.
Can You Sell a Car Without Insurance?
You shouldn't sell a car without a valid insurance policy. When you sell a car that is registered to you, you must have at minimum, a third-party insurance policy, especially if you allow interested buyers to test drive your vehicle. Most car buyers will want to test drive a vehicle before buying it. When you buy an insurance plan, it is on the car and not on the driver, and it is your responsibility to ensure that you have the proper coverage against any accidents. Otherwise, it will be your financial responsibility if the vehicle will undergo any accident without any insurance plan on it.
It may be tempting to skip renewing your insurance if you plan on selling, but that can lead to problems. If you have to drive the car for any reason, you could be met with the following consequences:
Legal fines
License suspension
Personal liability for property damages of another driver
Personal liability for medical bills of another driver
Additionally, selling a car without valid insurance can make it difficult to register. The buyer will need proof of valid insurance before they file for a transfer of ownership. This means that not having valid insurance could affect your ability to sell the vehicle. It could also reduce its value, as buyers are generally more confident in buying a vehicle that is covered with a full coverage policy, including both comprehensive and collision.
According to Cars24.com, you also likely won't be able to sell your car to an authorized dealership without insurance either. Although some dealerships may allow you to trade in your vehicle, if it is uninsured, they will usually require you to pay to have it towed to avoid any uninsured damages. If you choose this route, be sure to keep a copy of the proof of sale. That way, if the car is involved in an accident or is impounded, you can prove that you no longer own it.
Disadvantages of Selling a Car Without Insurance
It is important to know the potential disadvantages of selling your car without insurance. If you choose to sell your car without insurance, it can lead to the following:
The buyer won't be able to transfer the ownership: Without valid insurance, the buyer may not be able to transfer ownership. If they can't register the vehicle in their name and they continue driving it, you could receive the citation, because it is still registered to your name.
You will be liable for all costs: You could also be liable for all costs, including towing or impound expenses, if the vehicle is impounded. You will also be required to show proof of insurance to release your vehicle, so you may end up taking out a policy anyway.
You could be responsible for damages: If you drive your vehicle at all while it is uninsured, you could be personally responsible for any damages that you cause in an accident. Additionally, if the vehicle is totaled, you would have to pay for repairs or a replacement. This includes when potential buyers are test driving the car.
You could receive heavy penalties: Because insurance is a requirement in most states, you could also be fined and ticketed. In some cases, they may suspend your driver's license.
According to AutoInsurance.org, another disadvantage to consider is that if you cancel insurance before buying another policy, you could be left with a gap in coverage. This will usually lead to higher rates when you do buy insurance again. Insurance companies often consider drivers with a gap in coverage to be higher risk. Some companies may deny you coverage altogether.
What is a Third-Party Insurance Policy?
Third-party insurance is a type of insurance that only covers the damages you cause to another driver or their vehicle. It does not cover your damages or medical bills. Essentially, it protects you in the event that you cause an accident and another driver files a claim. A third-party insurance policy is one of the cheapest ways to insure your vehicle while selling.
It is important to note that if you are in an accident and you experience damages or an injury, a third-party insurance policy will not cover any of these costs. While third-party insurance does not offer a lot of coverage, it is usually enough to sell the car. It also usually meets the minimum legal requirements, but it is always a good idea to check coverages.
If you are selling a vehicle that is of a higher value or more expensive to replace, then you may consider maintaining a full coverage policy, even when you're in the process of selling. Without full coverage, you could be left with expensive repairs or no vehicle. If your vehicle is damaged, it could also reduce the value, meaning you could get less for it when selling.
What Happens After You Sell Your Car?
Your insurance policy is still valid, even after you sell your car. You will want to inform your insurance representative that you have sold the car, so they can remove the coverage. This may lead to a cheaper premium and lower monthly rates. It is possible that your rate could increase on other vehicles because removing the existing vehicle could void any multi-vehicle or multi-policy discounts you have.
If your rates do increase, then you might shop around to find a new provider. In fact, you should reassess your coverage needs and compare quotes each time you make changes to your policy.
Selling a car without insurance can be risky, both financially and legally. Minimum coverage—even third-party coverage—is recommended to ensure that you and your vehicle are protected during the sale.
Check this out if you need additional information, resources, or guidance on car insurance.
Sources:
https://www.cars24.com/blog/sell-car-without-insurance-cover-explain/
https://www.autoinsurance.org/how-to-sell-car-with-without-insurance/#:~:text=It%27s%20possible%20to%20legally%20sell,t%20complying%20with%20state%20law.&text=Either%20the%20buyer%20or%20the%20seller%20has%20to%20have%20auto%20insurance!
https://www.caranddriver.com/news/g36005989/best-selling-cars-2021/
https://www.caranddriver.com/mercedes-benz/very-cheap-car-insurance-no-deposit
This content is created and maintained by a third party, and imported onto this page to help users provide their email addresses. You may be able to find more information about this and similar content at piano.io